Teachers

---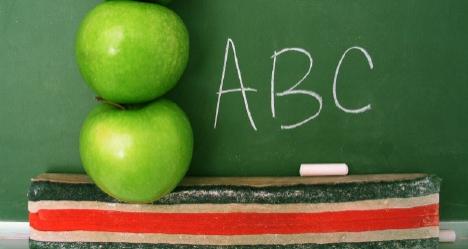 Teachers have a way of making learning come alive for a class of inquisitive minds and give so much of themselves in the process. When it's time to give back to a teacher, the following gift ideas get high marks.
Teachers in many school districts spend their own money on visual aids, bulletin board materials, math manipulatives, stickers, awards, certificates, and other such classroom supplies. Donations of these materials or a gift certificate from a teachers' supply store or a bookstore would make great gifts for teachers.
To teachers that loan books from their private libraries, give personalized bookplates or an embossing stamp. Additions to their libraries would also be appreciated gifts.
Nominate an exceptional teacher for a teacher-of-the-year award or another special recognition.
Give a roomy tote bag or folding cart for lugging supplies. After all, have you ever seen a teacher with his hands free?
A project sock or lab apron would be a useful gift for a teacher who likes to get her hands (but not her clothes) dirty on the job.
Give books about such subjects as holiday customs around the world, science or math concepts made easy, or indoor play activities.
Write a sincere letter of appreciation to a teacher who is doing a great job or who has been especially helpful or sensitive. Send copies to the teacher's principal, the school superintendent, and the school board.
Instead of the standard gifts of food, perfume, and bric-a-brac, try some of these suggestions from the National Parent Teacher Association.
Provide teachers (that would like to attend) with tickets to a lecture or workshop at a local college.
Create a resource file of parents with special talents and experiences and that are willing to share those with the class.
Have a flower arrangement or potted plant delivered to the classroom.
Help teachers spend quality time on the important aspects of their jobs by volunteering to do one (or more) of the following: locate and reproduce copies of work sheets for the classroom; design and construct classroom and hallway bulletin boards; prepare and possibly instruct art or holiday class projects; help the teacher organize paperwork for the students; or work with the teacher to produce a weekly parent newsletter to send home with students.